Living Room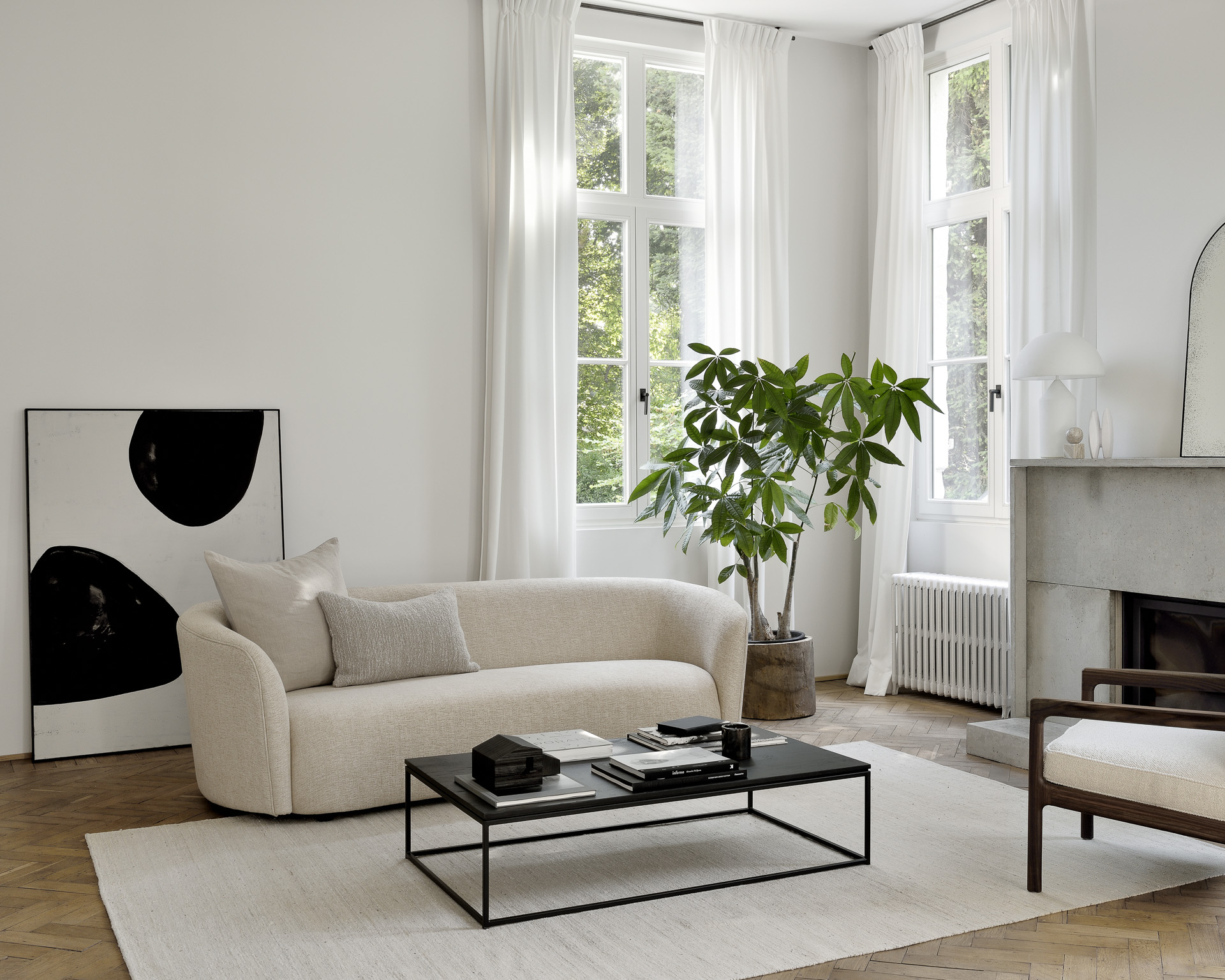 The sofa forms the heart of any living room, and purchasing a durable sofa goes a long way to helping your family enjoy comfort for many years. The best sofa frames are often made from hardwoods such as oak and maple, due to their durability and ability to age well. Soul & Tables stocks a wide range of sofas online in Singapore, featuring both fabric and leather to provide comfort and luxury to your living room. 
Coffee tables are another important living room accessory, providing room to place beverages, remotes, books, and decorations to liven up your space. They come in a wide range of designs, materials, and sizes; allowing them to add contrast and complement your living room and sofa. Some designs feature a hardwood top accompanied with a sturdy metal frame, and they perfectly complement trays and other accessories.
Additional living room furniture includes side tables designed to complement your sofa and provide extra room, TV consoles that provide shelving space and storage while properly mounting your TV for comfortable viewing, as well as racks and shelves to store books, plants, and personal mementos.
Dining Space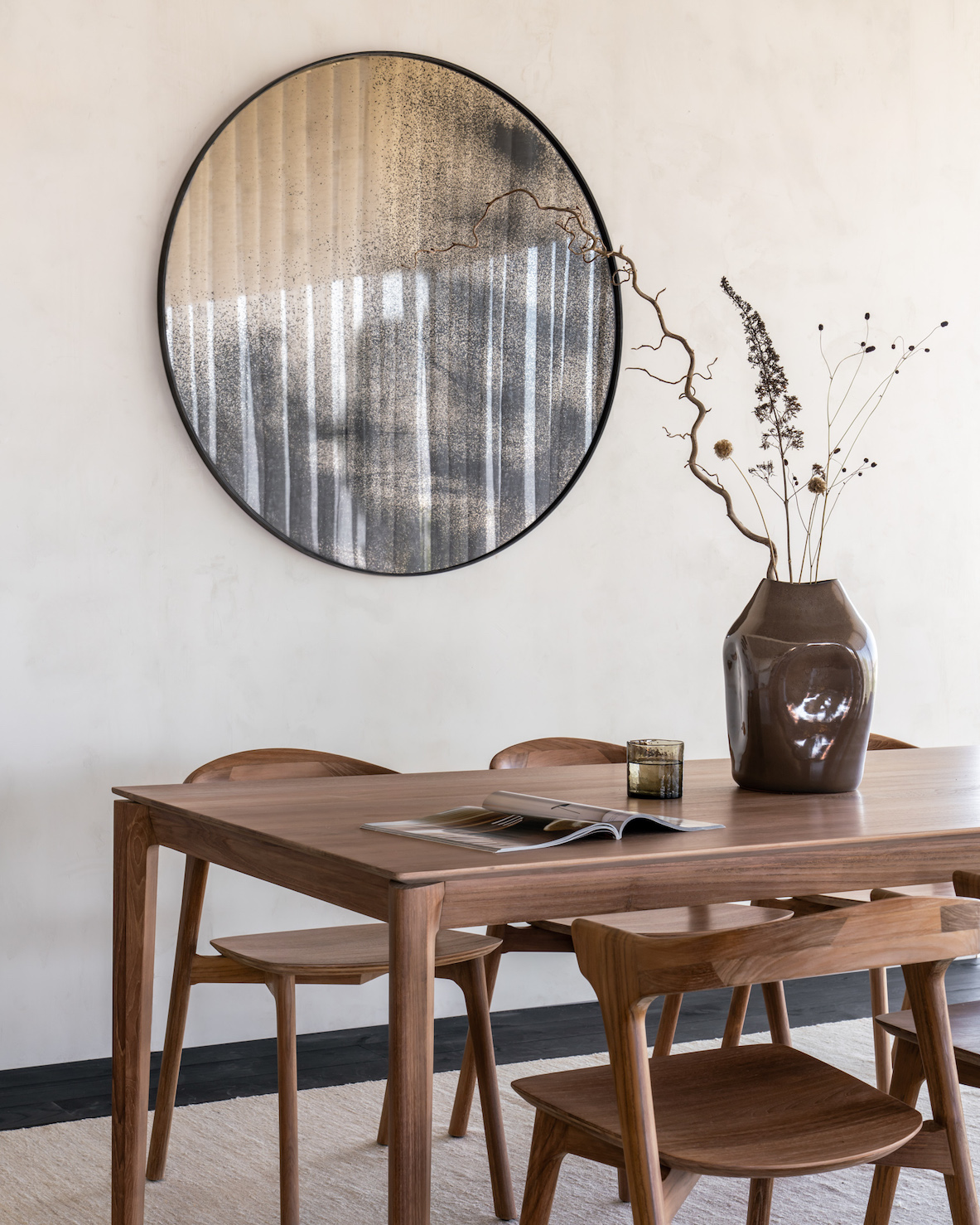 A dining space plays an important role in building connections and bonding over a good meal. A solid wood dining table is the centrepiece of a dining space, with the option for dining chairs or benches to suit rectangular table designs. Commonly used woods include oak and teak, due to their durability as well as ability to withstand spills and stains as a result from regular eating.
Whether you choose to go with dining chairs or benches, do ensure there is sufficient space to allow for easy movement in and out, for everyone to eat at the table comfortably, as well as sufficient clearance under the dining table if opting for dining chairs with arms. You can further spruce up your dining space with hand-crafted wooden trays and coasters, as well as add a touch of colour with lighting or floral arrangements.
Kitchen
Cabinets and drawers are the most important kitchen furniture in Singapore, keeping your cutlery safe and in good condition. They must also be able to withstand the odours and high temperatures that arise from cooking, and various woods can be used such as oak, maple, and walnut are ideal in doing so. Each type of wood has its own colour and style, providing homeowners a wide choice of which to best express themselves.
For open-concept homes, the dining room and kitchen share the same space, allowing for overlap of furniture for greater versatility and space usage. A kitchen island is a free standing furniture piece with numerous advantages, be it an additional workstation to prepare food more efficiently, or extra storage space and seating for guests. They can be constructed out of wood for cabinet storage as well as countertops.
Bedrooms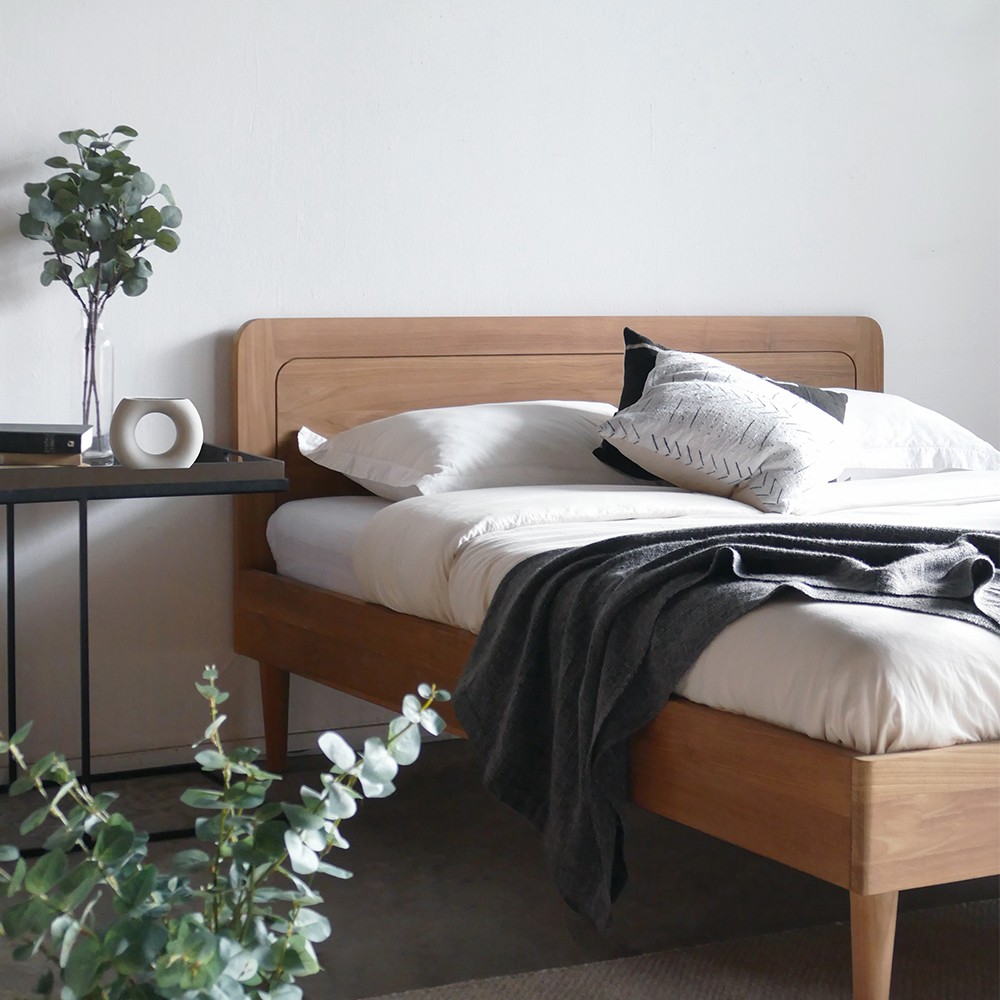 No bedroom is complete without a proper bed frame to provide style and stability for your mattress, with hardwoods being particularly sought after. Mahogany is an excellent choice for constructing bed frames, due to its dark hues, sturdiness, and elegance, with teak and oak being affordable options as well. 
Accompanying bed furniture includes chest of drawers, wardrobes, and nightstands. Wooden pieces in particular are excellent for rustic interiors, providing a warm and inviting atmosphere for a good night's rest. Remember to consider your available space when deciding on your desired furniture.
Home Offices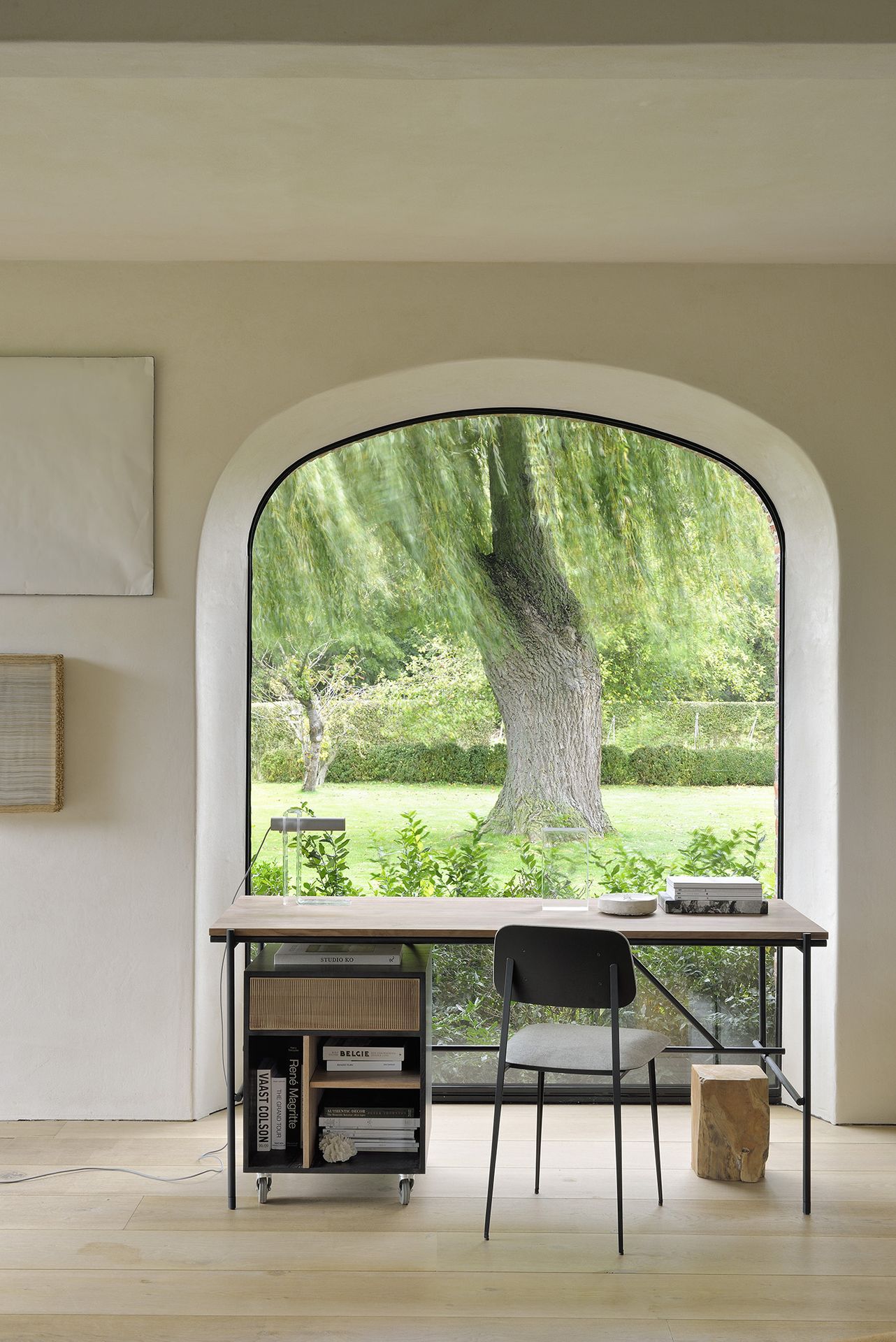 Home offices vary based on users' requirements, with printing-intensive work generally requiring shelves and racks to properly file and store papers. The most important home office furniture piece is the work desk, which is often crafted from hardwoods such as oak and teak. Some models feature drawers for additional storage space of electronics, as well as spaces to place computer cables for a less cluttered workspace. There are adjustable work desks available as well, allowing you to adjust it to a work position that provides optimal comfort and focus.
Shelves and bookcases are important in properly filing and organising documents, and can double up as book storage if you plan to use your home office as a reading room as well. They come in a variety of designs, ranging from traditional straight shelves to asymmetric designs, adding contrast as well as the option to place greenery to beautify your work space.
When deciding on quality furniture for your bedroom and home office, it helps to keep in mind the overall interior design of your home. This helps to keep a coherent sense and style throughout your home, making it a more comfortable place to stay in for prolonged periods.
Investing in quality wooden furniture in Singapore goes a long way to beautifying your home and infusing it with character, while being reassured that they will last for decades to come. Soul & Tables' home furniture online store has a wide collection of products to suit each and every homeowner's unique needs, with our reassurance of quality and elegance.

Looking to find out more about our bespoke collection of home furniture? Visit our online store to see our full collection, or get in touch with us!